Heather Gilman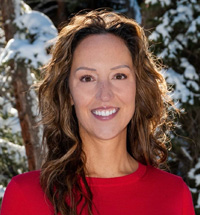 Heather Gilman is a certified Physician Assistant and Practice Manager for Dr. Marc J. Philippon at The Steadman Clinic. She completed her undergraduate degree in Biology from the University of Texas, San Antonio. Heather earned her master's in Physician Assistant Studies degree from the University of North Texas, Health Science Center.
Heather has been a Physician Assistant since 2004. She has worked in Orthopaedics since 2006 in multiple different specialties including sports, foot and ankle, shoulder surgery, joint replacement, and hip arthroscopy. Heather is involved in the entire continuum of care of Dr. Philippon patients, and you will see Heather in the office, the operating room, and the hospital.
Heather was born and raised in Brownsville, Texas, and currently resides in Vail, Colorado. In her free time, Heather enjoys skiing, biking, and hiking with her 2 dogs Owen and Cody.