Talena Williams, MS, PA-C, ATC/L
Practice Manager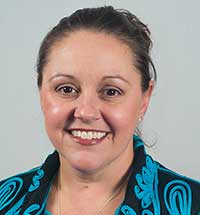 Talena Williams joined The Steadman Clinic as Dr. Philippon's Practice Manager in November 2015.
Originally from Grundy, VA she holds an undergraduate degree from Emory & Henry College, a Master's degree from Virginia Tech and a Physician Assistant degree from James Madison University.
Her career began as a certified athletic trainer with Roanoke County schools. Upon graduation from PA school, she worked as a Physician Assistant for 12 years and also served as the sports medicine coordinator. She successfully founded and managed an athletic training services company, On-site Sports Medicine which was later acquired by a local hospital.
Talena is a member of several professional organizations including NATA and AAPA. She lives in Edwards with her husband Adam and son Tyson. A lover of all things Halloween, her favorite team sports are football and wrestling and enjoys skiing and water sports in her free time.